Right around this time two years ago, I snuggled up during cool nights in my apartment on Williams Street with whiskey and Sylvia Plath's Unabridged Journals. Here are some of my favorite excerpts: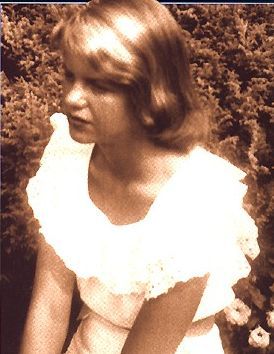 "With me, the present is forever, and forever is always shifting, flowing, melting. This second is life. And when it is gone it is dead. But you can't start over with each new second. You have to judge by what is dead. It's like quicksand ... hopeless from the start. A story, a picture, can renew sensation a little, but not enough, not enough. Nothing is real except the present, and already, I feel the weight of centuries smothering me. Some girl a hundred years ago once lived as I do. And she is dead. I am the present, but I know I, too, will pass. The high moment, the burning flash, come and are gone, continuous quicksand. And I don't want to die."


"I love people. Everybody. I love them, I think, as a stamp collector loves his collection. Every story, every incident, every bit of conversation is raw material for me. My love's not impersonal yet not wholly subjective either. I would like to be everyone, a cripple, a dying man, a whore, and then come back to write about my thoughts, my emotions, as that person. But I am not omniscient. I have to live my life, and it is the only one I'll ever have. And you cannot regard your own life with objective curiosity all the time..."


"There are times when a feeling of expectancy comes to me, as if something is there, beneath the surface of my understanding, waiting for me to grasp it. It is the same tantalizing sensation when you almost remember a name, but don't quite reach it. I can feel it when I think of human beings, of the hints of evolution suggested by the removal of wisdom teeth, the narrowing of the jaw no longer needed to chew such roughage as it was accustomed to; the gradual disappearance of hair from the human body; the adjustment of the human eye to the fine print, the swift, colored motion of the twentieth century. The feeling comes, vague and nebulous, when I consider the prolonged adolesence of our species; the rites of birth, marriage and death; all the primitive, barbaric ceremonies streamlined to modern times. Almost, I think, the unreasoning, bestial purity was best. Oh, something is there, waiting for me. Perhaps someday the revelation will burst in upon me and I will see the other side of this monumental grotesque joke. And then I'll laugh. And then I'll know what life is."


"A little thing, like children putting flowers in my hair, can fill up the widening cracks in my self-assurance like soothing lanolin. I was sitting out on the steps today, uneasy with fear and discontent. Peter, (the little boy-across-the-street) with the pointed pale face, the grave blue eyes and the slow fragile smile came bringing his adorable sister Libby of the flaxen braids and the firm, lyrically-formed child-body. They stood shyly for a little, and then Peter picked a white petunia and put it in my hair. Thus began an enchanting game, where I sat very still, while Libby ran to and fro gathering petunias, and Peter stood by my side, arranging the blossoms. I closed my eyes to feel more keenly the lovely delicate-child-hands, gently tucking flower after flower into my curls. "And now a white one," the lisp was soft and tender. Pink, crimson, scarlet, white ... the faint pungent odor of the petunias was hushed and sweet. And all my hurts were smoothed away. Something about the frank, guileless blue eyes, the beautiful young bodies, the brief scent of the dying flowers smote me like the clean quick cut of a knife. And the blood of love welled up in my heart with a slow pain."


"There is so much hurt in this game of searching for a mate, of testing, trying. And you realize suddenly that you forgot it was a game, and turn away in tears."